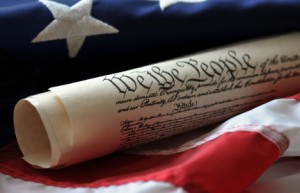 On January 20, 2010 the U.S. Court of Appeals for the 11th Circuit (covering Georgia, Florida and Alabama) issued a landmark decision concerning sexual harassment in the workplace. At issue was whether the use of offensive "gender specific" words such as "bitch", "cunt" and "whore" in the workplace could support a sexual harassment lawsuit. The court ruled that while not all profane or sexual language would be actionable, certain gender-specific words could be, even if they weren't used explicitly in reference to the plaintiff. For plaintiff Ingrid Reeves, her victory means she will get to make her case to a jury.
Ingrid Reeves worked aboard container ships before she went to work for the Minnesota-based logistics company C.H. Robinson Worldwide from 2001 to 2004. Reeves contends that during her employment as a transportation sales representative at C.H. Robinson's Birmingham, Alabama branch office she was subjected to hearing words such as "bitch" and "whore" on a daily basis.
Reeves claims that her co-workers used vulgar and offensive language to refer to or to insult individual females with whom they spoke on the phone or who worked in a separate area of the branch. Although not speaking to Reeves specifically, Reeves said that her male co-workers referred to individuals in the workplace as "bitch," "fucking bitch," "fucking whore," "crack whore," and "cunt."
Reeves claims that a co-worker, Scott Gagliardi, frequently shouted the epithets "fucking bitch" or "fucking whore" after hanging up his phone. Reeves claims he also called one woman a "cunt." Indeed, Reeves alleges that her supervisor, branch manager David Mitchell, often referred to his female colleagues by the term "bitch." Among other examples offered, Mitchell allegedly ordered Reeves to speak with "that stupid bitch on line 4" and described a former female colleague, Jackie Burt, as a "lazy, good-for-nothing bitch." On one occasion, Gagliardi allegedly ended a joke with the punch-line "fuck your sister, and your mother is a whore."
There is no evidence that Reeves' co-workers, all but one of them men, called her those names. Instead, Reeves complained about the use of such language more generally in conversation with her, such as when she was asked to "talk to that stupid bitch on line four." Most of the language at issue was used in conversation she heard between co-workers or on the sometimes sexually charged local morning radio program favored by some of Reeves' colleagues. The program occasionally included discussions of subjects like women's breast sizes and pornography. Reeves also complained that others regaled their co-workers with sexual jokes, talk of masturbation and their own sexual tales. She cited an instance in which she walked past the workstation of a co-worker and saw an image of a naked woman on his computer.
After several unsuccessful attempts to get management to do something about the offensive conduct, Reeves resigned from her position in March 2004 and filed a lawsuit against the company for hostile work environment sexual harassment. The lower court dismissed her claim, and Reeves appealed the ruling to the U.S. Court of Appeals. A three (3) member panel of the Court of Appeals reversed the lower court's ruling in 2008. At the company's request, the 11th Circuit Court of Appeals agreed to a rare hearing before all 11 active judges on the court.
The full court found that Reeves had pointed to enough evidence of conduct which could support a hostile work environment sexual harassment claim. The terms "bitch," "whore" and "cunt" were targeted at Reeves' gender, wrote Judge Stanley Marcus, explaining that the latter was "the essence of a gender-specific slur." So were the discussions of women's breasts, nipples and buttocks, he said, as well as the pornographic image of a woman in the office. "It is enough to hear co-workers on a daily basis refer to female colleagues as 'bitches,' 'whores' and 'cunts,' to understand that they view women negatively, and in a humiliating or degrading way," Judge Marcus wrote in Wednesday's decision. "The harasser need not close the circle with reference to the plaintiff specifically: 'and you are a "bitch," too.'"
The court's decision is groundbreaking in that it emphasizes that offensive words alone, without any objectionable touching or physical contact, can now form the basis of a sexual harassment case which can get before a jury. Prior to this decision, most cases in the 11th Circuit had required some form of objectionable touching or offensive physical contact to make out a hostile work environment sexual harassment claim.
The court's opinion emphasized that the context in which offensive words are spoken matters, and that use of a given word doesn't automatically create a viable Title VII action. For example, a frustrated employee blurting out "Son-of-a-bitch! They lost that truck," wouldn't be a reference to gender in the way that a co-worker's reference to a female employee as a "bitch" would be. Similarly, the use of the word "fuck" may not itself support a sexual harassment claim, although it could be relevant in a given context, such as when it is used alongside a gender-based slur as an intensifying adjective like "that fucking bitch" or "that fucking cunt."
The court explicitly rejected the company's argument that because Reeves' male co-workers had used gender-specific epithets before she arrived in the workplace, such language couldn't be proof of gender bias. "That argument is inconsistent with the central premise of Title VII," wrote Judge Marcus, saying ultimately the question was one of intent for a jury to decide.
The court also rejected the company's argument that words such as "bitch" weren't really gender-specific at all because they were used to refer to both men and women in Reeves' workplace. Noting there may be a factual dispute on that point, Judge Marcus wrote that use of these words in reference to men doesn't make them less degrading to women. "Calling a man a 'bitch' belittles him precisely because it belittles women," wrote Marcus. "It implies that the male object of ridicule is a lesser man and feminine, and may not belong in the workplace. Indeed, it insults the man by comparing him to a woman, and, thereby, could be taken as humiliating to women as a group as well."
Counsel for the plaintiff said that the part of the court's opinion with which he was most pleased was that the court clearly rejected defense arguments that the use of gender-specific terms was not "based on" sex. (Under the Title VII sexual harassment law, an employee must show that the objectionable conduct was "based on" his or her gender/sex). "If it had come down the other way, it would have been very unhelpful to plaintiffs," he said.
This case represents a significant departure from a recent trend of court decisions which favored employers and made pursuing sexual harassment claims much more difficult for employees. Under this decision, workplace sexual harassment claims must no longer involve offensive touching, groping or other objectionable physical conduct. Now, vulgar and offensive "gender specific" comments in and of themselves, may, depending on the context, form the basis of a sexual harassment claim that can actually get before a jury. As such, employers who fail or refuse to address employees' complaints of certain vulgar and offensive comments by co-workers now do so at their peril.
The case is Reeves v. C.H. Robinson Worldwide, No. 07-10270.